just a reminder:
Not all who wander are lost
This site is dedicated to roadies and wannabees; those who exit the Interstate and see the real America by travelling its two lane highways and visiting its big cities, small towns, and rural beauty.
If thoughts of gettin' your kicks on Route 66 inspire you; if spotting a red, white and blue Lincoln Highway sign excites you; if a narrow forgotten road leading to nowhere intrigues you – then you've come to the right place, for we are kindred spirits.
This site is being developed to share aspects of the road that have inspired us: great roadside diners and cafes, classic motels, incredible neon signs, and most of all the roads that get us there.
Content, though minimalist at present, will be continuously added. This will include photographs, historic information, and maps so you can drive some of these forgotten roads yourself.
So come back often!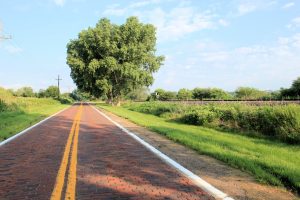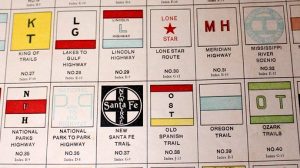 U.S. Auto Trails
Discover information about some of the classic roads that preceded the introduction of the U.S. Highway System in 1926. Information, maps, history, roadside icons and the people of these historic highways like the Lincoln, Dixie, Jefferson, Lee, Bankhead, Dixie Overland, Old Spanish Trail, Pikes Peak Ocean-to-Ocean, Yellowstone Trail, and many more.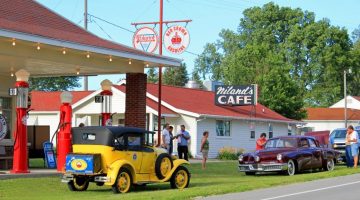 Roadside Architecture
Vernacular architecture, historic buildings, classic bridges, beautiful neon signs, and abandoned sections of forgotten roadway are waiting to be discovered.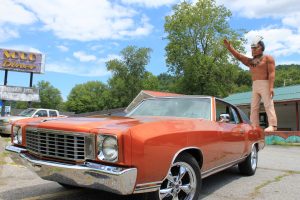 Classic Car Travel
What is more fun than discovering the backroads of America? Doing it in a classic car!