I have created a handful of cross country maps for my personal use that I decided to share with other roadies. If you open any of these maps on a tablet, computer, or smartphone you should be able to follow the route as you drive. There are no voice turn-by-turn instructions, just an electronic version of a road map. I try to be consistent with my procedures from map to map, but no guarantees. A description of some of the rules I try to use can be found HERE.
Jefferson Highway Map (Winnipeg, MB, CA to New Orleans, LA)
Dixie Highway Map (Sault Ste. Marie, MI to Miami, FL)
Dixie Short Line Map (Indianapolis, IN to Cincinnati, OH)
National Old Trails Road Map (New York City, NY to Los Angeles, CA)
Historic US-80/Dixie Overland Highway Map (Tybee Island, GA to San Diego, CA)
Historic US-11 Map (Rouses Point, NY to New Orleans, LA) Note: Older routings of US-11 through AL, MS, and LA not yet added.
Historic US-20 Map (Boston, MA to Newport, OR)
Two Lane Traveler's Food & Lodging Map (Historic Diners & Other Roadside Eateries, Classic Motels & Historic Hotels)
ONE IMPORTANT POINT: I made sure that these listings were up-to-date when I created this map, and I recently updated it, but the Coronavirus has caused things to change in a hurry. Before you drive miles out of your way to stay at a motel or eat at a restaurant, you should confirm that it's still open.
Two Lane Traveler's Roadside Giants & Other Attractions Map (Muffler Men and other Roadside Giants, Other Various Attractions)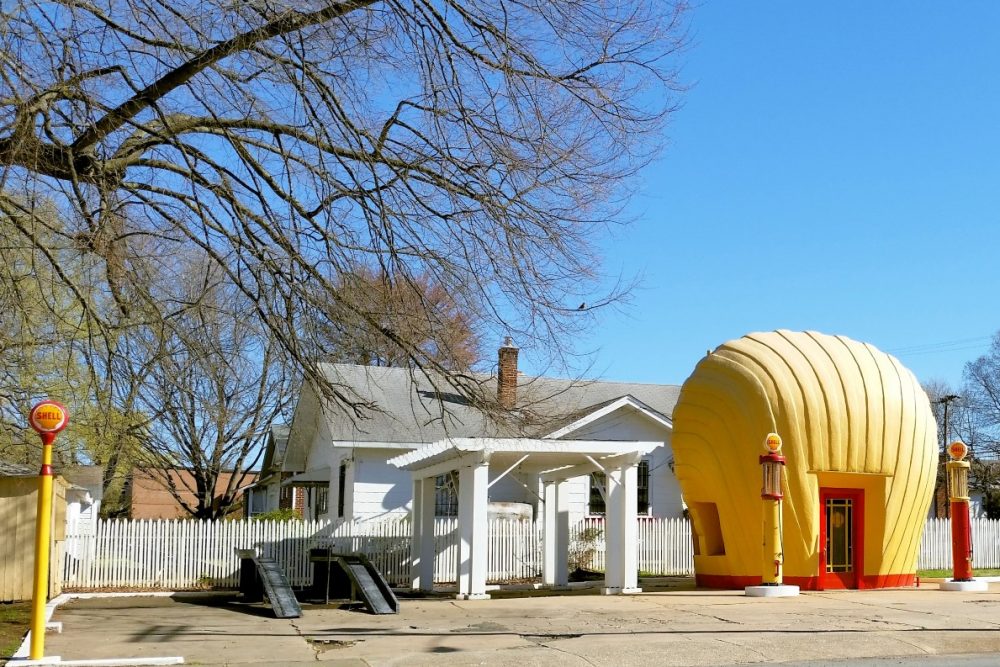 sites to see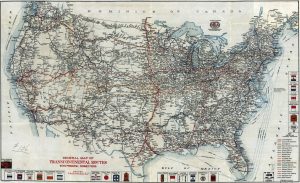 maps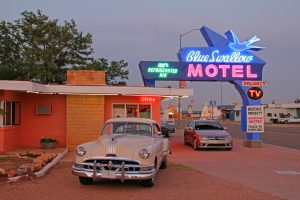 classic accomodations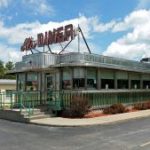 Diners & Cafes
The "Al's Diner" sign no longer stands above this 1955 O'Mahony, and it is now known as Nick's Southside Diner. It is located in Alpena, Michigan on what was once the historic Dixie Highway. It is definitely worth a visit.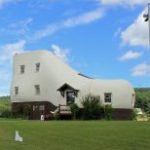 Landmarks
The Haines Shoe House is located in Hellam Township, Pennsylvania, just off of the Lincoln Highway. It was built by Mahlon Haines in 1948 as an advertisement for his shoe business. It was originally used as a guest house and has been through various owners over the years. It has just reopened as a vacation rental.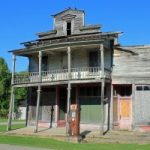 Abandoned
There are some great abandoned buildings along every road in America. This relic is the Kilmanagh Store, located in the once-thriving village of Kilmanagh, Michigan. The Thumb Loop of the Dixie Highway runs east along the side of the store, then turns left on Bay Port Road, travelling north directly in front of the store.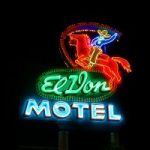 Neon
Route 66 in Albuquerque, New Mexico is a neon lover's paradise. One of the best signs anywhere can be viewed above the El Don Motel.